Check out Rimita products
Check out Rimita products
Our first product was RimitaPrima soap, which is still on sale. We thought that this Portuguese miracle was simply such an awesome product that we decided to start a company and started importing it into the country. We are still partly on the same path, although today, in addition to imports, we also manufacture skin care products in Finland from pure Nordic ingredients.
We started small by offering a few skin care products. In addition to RimitaPrima, RimitaGOLD argan oil and RimitaDEO organic deodorant were among the first. The same idea connected those three products then as it does now; all in their respective categories firmly represent the top of the quality scale.
RimitaDeo has been selected as the best organic deodorant in Finland. The active ingredients are organically grown aloe vera, rosemary, lavender, lemon and chamomile. Completely natural, aluminium-free and soda-free deodorant. RimitaDeo Sensitive is an organically certified odourless, vegan-friendly organic deodorant.
RimitaTriple contains sea buckthorn, greater plantain and yarrow, which nurture and cleanse the skin and come from pure Finnish nature. Grown in the demanding conditions of the North, sea buckthorn is rich in skin-repairing and protecting fatty acids, vitamin E and antioxidants.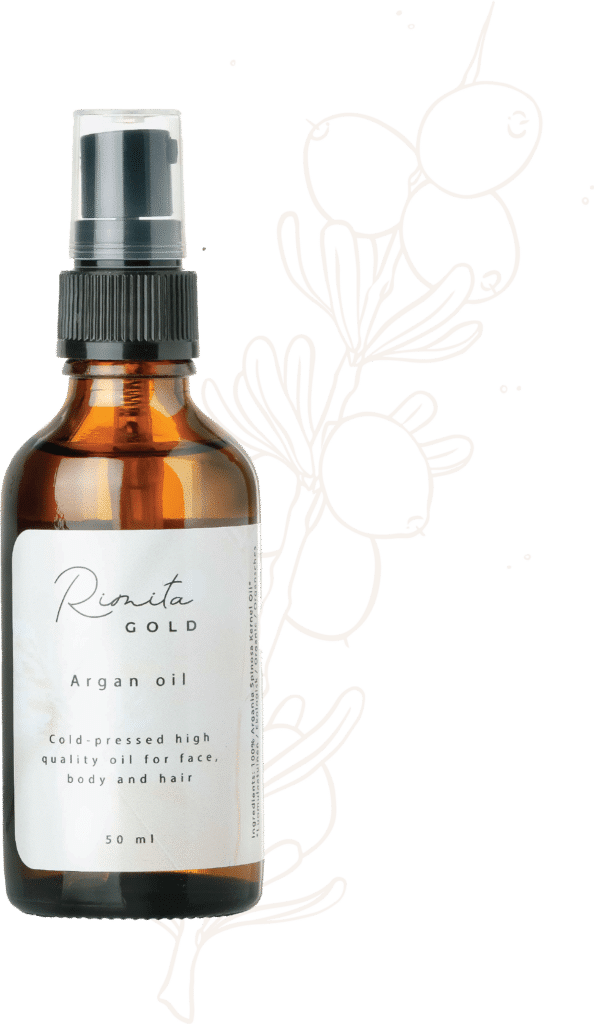 RimitaGold – 100% responsibly produced organic virgin argan oil
RimitaPrima is an additive-free, conditioning and cleansing soap. It is made from organically grown virgin olive oil, so ingredients that condition and moisturise the skin are second to none. The soaps are handmade and cold-pressed to ensure that the healing properties of olive oil are not destroyed at high process temperatures. Each soap matures for 5 weeks, so you can forget about the mass-produced liquid soaps. Thanks to the maturation, the RimitaPrima gently conditions and cleanses the skin while only containing saponified organic virgin olive oil.
RimitaGold argan oil is a nourishing skin care oil cold-pressed from the kernels of organically grown argan fruit. The product only contains pure oil from the first cold pressing (virgin oil), which is why this argan oil is absorbed exceptionally well and is completely odourless. It is bottled and tested in Finland under laboratory conditions. Therefore, it is tested to be a safe, clean and ethical skin care oil. This is the oil that many adopt as a part of their skin care regimen.
With RimitaOats, we want to change your perception of soap. It gently cleanses the skin leaving it feeling silky smooth. RimitaOats is an ode to Finnish know-how and the might of its key ingredients – oats and sea buckthorn.
The natural and vegan RimitaOats Hand and Body Soap is developed and manufactured in Finland. Its caring ingredients are Finnish oats and sea buckthorn. Fragrance options include fresh essential oils of lemongrass or basil.
RimitaOats is packaged in 250 ml pump bottles. It is a functional and hygienic solution for the shower, bathroom and kitchen.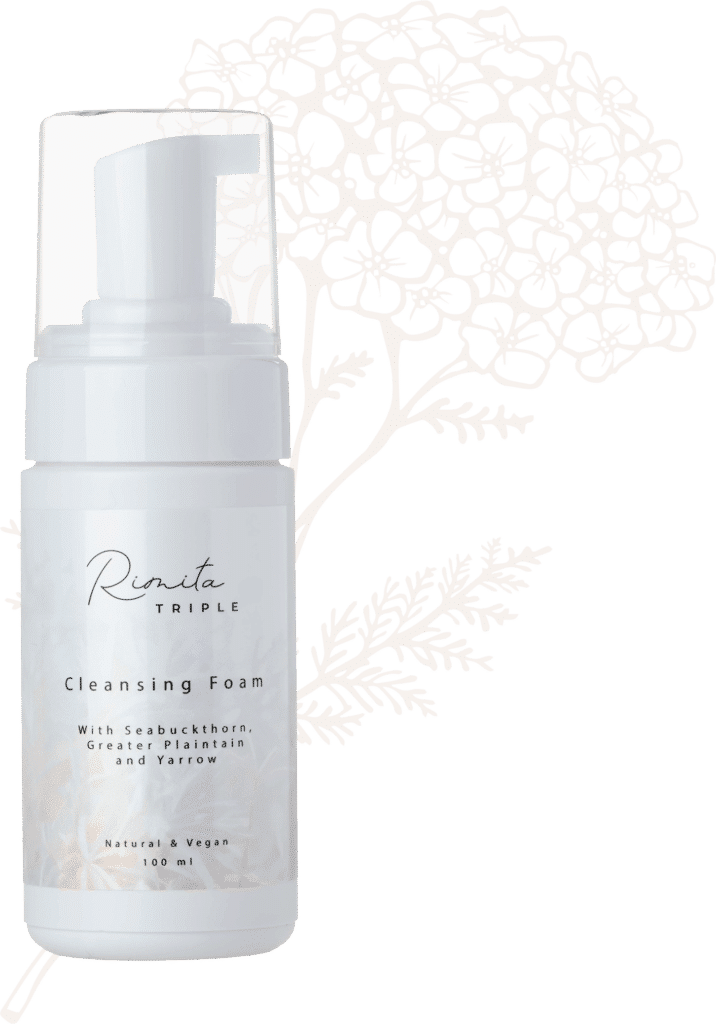 RimitaTriple – sea buckthorn, greater plantain and yarrow from the clean Finnish nature.